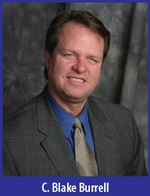 Why do you buy a lawnmower? Most people would answer "to cut the grass." This is certainly true, but when a lawnmower company digs deeper, they might find that the real purpose is to keep the grass short and beautiful, make an impression on neighbors, or increase property value. Knowing this could allow the lawnmower company to fine tune their product roadmap.
As Theodore Levitt said, "People don't want a quarter-inch drill; they want a quarter-inch hole." People buy products and services to get jobs done. While jobs and services could go away, the foundational job to be done does not go away. This helps Wasatch Peaks Credit Union understand that members don't buy products and services as much as they seek out solutions at various times to get jobs done.
As we better understand the jobs that our members are looking for, we position ourselves to create competitive products or services based on your member insights. And in the process, we create viable growth strategies that are beneficial to the credit union and to the members.
The easy part is to talk about it, while the hard part is to figure the whole thing out and we try to do this in a world that changes so fast. Do we build branches? Are they self-service branches? How many people do we put in them? What kind of payment systems do we implement? So many questions. As Steve Jobs of Apple said, "It's really hard to design products by focus groups. A lot of times, people don't know what they want until you show it to them."
The goal of Wasatch Peaks is to "exceed your expectations" in understanding the financial environment in an innovative way so that we have products and solutions for the jobs that you need to get done.