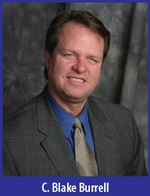 A few years ago, I wrote in my President's Message about the wonderful technological world we live in, where from the convenience of your couch, you can do financial transactions during TV commercials. Then, I was talking about our wonderful Online Banking application, but today I would like to bring to your attention our money management tool called Peaks Money Manager™.
Peaks Money Manager is integrated into Online Banking, empowers you to take control of your finances, and simplifies your life. Budgeting, account aggregation, categorization, and mobile access are just a few of the tools to guide you along your way.
A
ccount Aggregation
Aggregate all of your account balances from all of your financial institutions into one place to get a complete picture of your finances.
E
xpense Tracking
This will automatically categorize and track spending from all of your accounts. You will get insights on where, when, and how you spend your money.
B
udgeting
This is a much better way to budget. It is visual with these amazing spending bubbles. The bubbles will allow you to know quickly the budget items that need attention.
Again, what a wonderful world and time we live in. I would encourage you to check out Peaks Money Manager. It is free and I believe that it will make your financial world easier, more efficient, and even better.
—C. Blake Burrell
President/CEO