Your Path to Financial Fitness Starts Here
At Wasatch Peaks Credit Union, we care about your financial wellness. That's why we've partnered with industry-leading BALANCE to provide you with free access to expertly-crafted financial education and resources to help with your fiscal matters. And should you need, BALANCE can assist with confidential, no-cost financial counseling services to help you develop a sensible budget managing spending and debt. For all your financial life stage changes and more, Wasatch Peaks – in partnership with BALANCE – are here to help.
Counseling Services
BALANCE can assist Wasatch Peaks members with coaching programs that can help guide you towards financial success, especially in times of change or financial hardship.
BALANCE counselors provide quality service – meeting standards that include accreditation and certification. These confidential counseling services cover a variety of topics at no-cost to you. These counselors can assist you as you learn more about debt and budgeting, student loans, and how to navigate home or rental ownership. To learn more about these services or to get started with a counseling program, please click here.


Online Tools
BALANCE also provides online resources and tools for our members and their financial literacy. There is an assortment of tools available to help you learn about a variety of financial topics.
Learn more how to manage debt, make car or home purchases, understand your credit score, and much more. Read articles, watch videos, or listen to podcasts as you grow your financial understanding. Stay updated with online newsletter and utilize calculators to anticipate and plan for the future. To get started and jump into learning with BALANCE, click here.


Tips for a Financial Crisis:
You may be wondering how to manage financial storms that you may experience as a result of the current pandemic. Here are some tips from our friends at BALANCE:
1. Calculate your financial runway. How much money do you have? How long will that last? How much work (unpaid) will you be missing? What bills are coming up? What is the financial gap?
2. Prioritize your payments. Housing should be first. Perhaps student loans can be deferred for 6 months?
3. Look into solutions that will help you with temporary relief and an increase of cash flow during this temporary setback, (skip-a-pay, loan extensions, loan modifications, low interest loans for disaster recovery, waived fees, etc.) Reach-out to creditors/lenders to seek temporary relief too.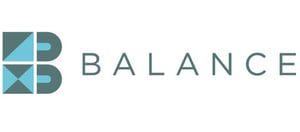 4. Here is a great BALANCE tool-kit called, Surviving a Financial Crisis.
5. Here are a couple of articles that may be helpful too:
What to do if your income is reduced?
Cut these costs immediately if you are facing a financial hardship.