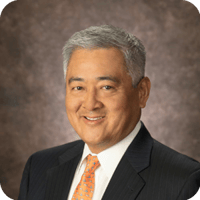 Medicare Open Enrollment is here! As a member of Wasatch Peaks Credit Union, you have access to a no-cost, no-obligation consultation with our partner, MedicareCU. We want to make sure that you know your Medicare changes for next year and how to maximize the Medicare benefits that you have earned.
Medicare open enrollment is the time to schedule your consultation. The enrollment period is October 15th – December 7th. There are many Medicare options available this year, and the right choice could SAVE you hundreds of dollars each year.
Medicare coverage takes effect for most people at age 65. If you're interested in joining, switching, dropping your coverage with a Medicare health plan, drug plan, or Medicare Advantage plan, or open enrollment is the time to do so.
Over time, Medicare has become increasingly complicated, with many interlocking parts. These parts offer a variety of health care coverage, ranging from hospital insurance, medical insurance, and drug coverage.
Consultations and be made over the phone or in person at your local branch
Receive a no-cost healthcare review

Ensure your prescriptions are covered

Verify your doctors are in-network

Review Dental, Hearing & Visions options

Review plan premiums and changes to Medicare
For a private and individual review of your MEDICARE options, click here to schedule your appointment, email jamesa@wasatchpeaks.com> or call 801.627.8732 and talk directly to James Aoki, our designated Medicare Insurance Agent. You will not be charged for this information.
You will not be charged for this information. No cost no obligation. Not affiliated with any government agency. Information provided by Wasatch Peaks Credit Union in partnership with MedicareCU.