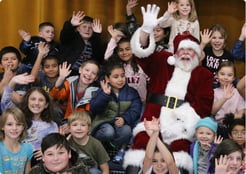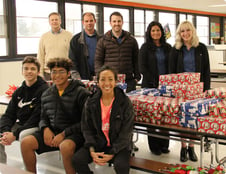 Wasatch Peaks had another incredible year with our Warm the Soles program thanks to our members!
The Warm the Soles program raises funds from the community to buy shoes for local children who may not have access to adequate shoes for the winter. We want to thank all of our members who helped us raise funds so we can give back! We are grateful to have a supportive community, enabling us to donate nearly 500 pairs of shoes from the Farmington Nike store this year. We are also grateful to have employees who are willing to volunteer their time to make this experience special for the kids.
Our employees had the opportunity to deliver shoes to T.O. Smith, Burch Creek, Gramercy, Washington Terrace, Roosevelt, James Madison, Municipal, and North Park Elementary Schools.