Election Instructions:
There are six (6) candidates running for four (4) seats.
You must be 18 years or older to vote.
You must be a Wasatch Peaks member in good standing.
One vote per member. Duplicate ballots from the same member will be invalidated.
You may vote online, by mail, or by dropping off your ballot at any Wasatch Peaks branch.
Any questions regarding the election or the duties and responsibilities of the Board of Directors may be directed to the Nomination Committee. Visit wasatchpeaks.com for more information. Members may begin voting on January 23rd. Ballots must be received by midnight on Friday, February 22nd, 2019.

Bill Frye - Incumbent
Bill Frye has been a volunteer for the credit union since the 1980's. He served as a member of the Supervisory Committee for two years prior to being elected to the Board of Directors of Alliance Credit Union and now Wasatch Peaks Credit Union. Also, he has served on the Board of Directors of the Magic Valley Federal Credit Union in Twin Falls, Idaho. Bill earned a bachelor's degree in accounting from Utah State University and worked for the United States Forest Service for 34 years. He enjoys the outdoors, camping, and fishing.

Cindi Hellewell - Incumbent
Cindi is employed by Ogden City. Her work experience includes payroll and benefits, accounting, account reconciliations, cash audits, position budgeting, reconciling cash receipts, credit card payments, and wire transfers. In addition to serving on the credit union Board of Directors for the past 23 years, she has served on Ogden City's Christmas Village Committee and volunteers at her church. Cindi is married with four amazing children who are all credit union members. She enjoys camping, outdoor activities, and spending time with extended family.

Randy Rounds - Incumbent
Randy began as a volunteer at Weber Credit Union more than 20 years ago serving as the chair and member on the Supervisory Committee and later as a member of the Board of Directors of Weber Credit Union and now Wasatch Peaks Credit Union.
Randy has his master's degree in education from Utah State University and a bachelor's degree in English from Weber State. He worked for eight years for the Davis School District and the last 30 years for the Weber School District. Randy and his wife have four children and they love to travel.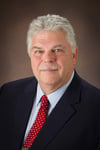 Todd Skeen - Incumbent
Todd has served for many years on the Credit Committee, Marketing Committee, Supervisory Committee, and Board of Directors at Browning Employees Credit Union, McKay-Dee Credit Union, SummitOne Credit Union, and now as a board member of Wasatch Peaks Credit Union. Todd holds a bachelor's degree from Weber State in Business Administration. He completed a 38 year career with Browning in 2014. Todd enjoys camping, fishing and ATV riding. He resides in Washington Terrace with his wife Sandy and they have four grown children who are all Wasatch Peaks Credit Union members.

Max Ferré - Candidate
Max Ferré began teaching with the Weber School District in 1965 and retired in 2000 as the Principal of Plain City Elementary. Max holds a Masters Degree in Elementary Education Curriculum and Administration. He has volunteered on the Credit Union Supervisory Committee since the early 1990s and as committee chairman in 1999. He became a member of the Board of Directors in 2003 and the Vice-Chair in 2005 and served until 2014. Max lives with his wife in Huntsville, where he serves on the town council. He enjoys doing yard work, cooking, entertaining, and playing with his grandchildren.
Kimbal W. Hale - Candidate
Kim is a Ben Lomond High School graduate with an MBA from Syracuse University and a master's degree in Accounting from Weber State University. After retiring as an Officer in the US Army, which included service in Saudi Arabia during Operation Desert Storm, Kim worked for the State of Utah, retiring as the CFO of the Department of Community and Culture. He has had several professional certifications, including Internal Auditing, and has taught Accounting at Weber State University. Kim and his wife live in Eden, and he is currently a board member and treasurer of the Ogden Valley Emergency Response team (OVERT). He also volunteers at the County rifle range and enjoys shooting and reloading.