More From Love My Credit Union Rewards - There's never been a better time to switch to Sprint.
Credit union members can get up to $200 cash when you switch to Sprint. Plus, get $100 annual loyalty reward and 25% off select accessories in Sprint stores.
Credit union members can try Sprint's improved LTE service for 30 days worry-free. Get their 100% Total Satisfaction Guarantee and see why Sprint is the right choice and will save you money.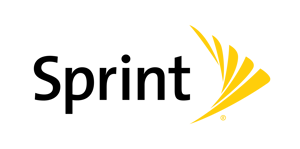 It's easy, here's how it works:
1. Switch to Sprint.
2. Register your new line(s) at LoveMyCreditUnion.org/SprintRewards.
3. In six to eight weeks, your cash rewards will be deposited directly into your account.


Visit LoveMyCreditUnion.org/Melvin to learn more.


*Cash Reward: Via deposit. $100/line, max 2 lines. Req. active. On eligible plan and registration at lovemycreditunion.org/sprintrewards within 30 days of active. Loyalty Reward: Via deposit. $100/yr./acct.